Happy Holidays!!
We offer an assortment of desserts including:
Mini- pastry trays, Cream Pies, Holiday Decorated Cakes and Cupcakes,
Cake Pops and Cake Balls,
(cake pops/balls require at least 2 weeks notice),
Our full holiday menu is here on this site or stop by the shop and pick up a copy.
Thank you for ordering early!!
Be Sure to check out our EVENTS page for a holiday event on Dec. 15th.
Winter Wonderland Rosette Cake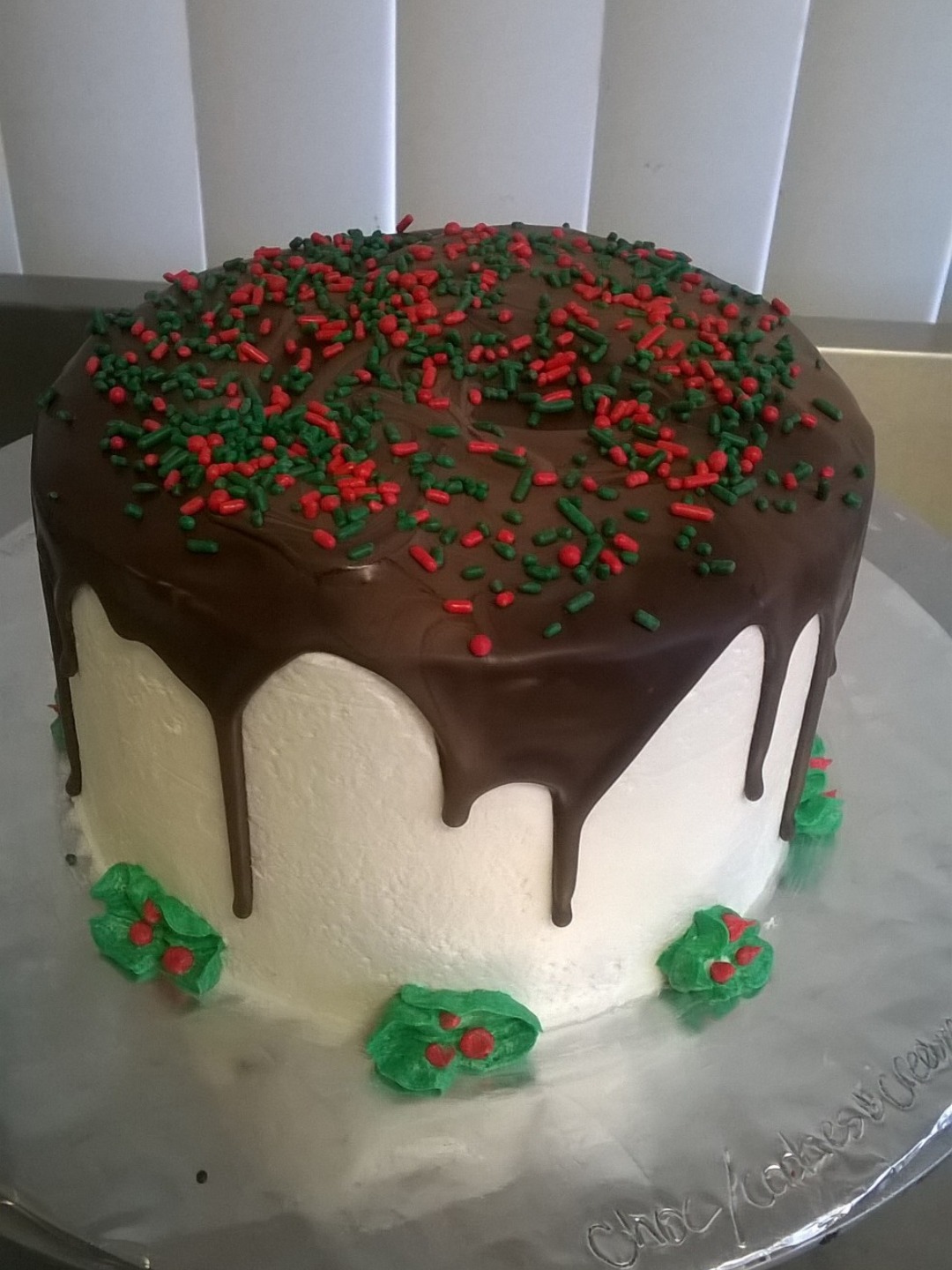 Christmas Holiday Cake with Melted Ganache
over the top. Yum!!
Holiday Cake Pops
(2 weeks advance notice)
Holiday Mini pastry Dessert Tray. A perfect idea for Holiday office parties or any Holiday party!
Winter Wonderland Cupcakes
Our Cream Pies will be a big Hit!!